Is renovating your home
still on your to-do list?
Are you keen to get your dream home underway, but you don't know where to start?
Are you looking to start renovating your home but are concerned about going over budget?
Are you ready to start building your dream home, but worried about budget, or your project running over time?
Are you losing sleep, thinking about all the ways your renovation could go wrong?
How do we choose the right builder, architect or designer who is experienced, trustworthy and great to work with?
Can we knock down some walls and rework the design of the house so there's better flow within the house and create that all important indoor-outdoor flow?
Make sure you are looking at ALL your options and get expert advice so you can make an informed decision to minimise your risks
Take advantage of the FREE E-book on 'Auckland Renovation Mistakes and How to Avoid Them' which has help one client save over $12,000 in unwanted and unnecessary cost.
A little about Licensed Renovations
More than just a building company, Licensed Renovations specialize
exclusively in domestic renovations and provide you with unrivalled experience and expertise.
86% of New Zealand homes are poorly renovated, even when they meet the New Zealand building code. Little does the average kiwi home owner know, that a building's code of compliance is 'the worst house you are legally allowed to renovate'. At Licensed Renovations we understand that whilst it is a very exciting adventure to build from scratch, there is also a lot of pressure to 'get it right'. This can be quite a stressful journey (especially if you're a first timer).
That's why we do all the heavy lifting for you (figuratively and literally), after all your dream home, is the biggest financial investment you are likely to make in your lifetime, and we want you to enjoy living in your home as much as how great it looks
With many years of experience behind us, you can be confident your renovation is in good hands.
We pride ourselves on having exceptional communication processes, which include weekly site meetings with the client, detailed timeline graph and a detailed QS budget breakdown.
We partner with the very best expert trade people so you'll get expert knowledge and advice to help with decision making, whether it's what lighting layout to have or which bathroomware fits your style and budget.
We Specialise In Major Renovations.
With our unique experience and the types of jobs we've worked on in the past, we are set up perfectly to specialise in major renovations for both Bungalows and Villas. Our experience in these types of jobs gives us:
The most accurate costing in the market because of the checklists and experience we've built up over the years.
 Absolute quality control, no ifs or buts. We've developed our own 101 Point No Fail Checklist to ensure the quality of your build and the workmanship that goes into it.
HOUSES WE RENOVATED
FOR CLIENTS

CUPS OF COFFEE WITH
CUSTOMERS
Your renovations will be backed by our 7 Star Guarantee
So you have that peace of mind that your home renovation is in expert and experienced hands
Why Choose Licensed Renovations
With so many building companies out there promising the world, no doubt you're asking yourself,
why should I choose Licensed Renovations over any other company?
Registered Master Builders
Licensed Renovations are members of Master Builders Association of New Zealand so you can enjoy the peace of mind knowing that only qualified/trained builders are attending to your project, they are also renovation specialists – not fresh from a high rise.
Licensed Building Practitioners
Our site managers are Licensed Building Practitioners and our builders trade qualified. Which means we are building/renovating homes to NZ standards and are specialists who have been assessed to be competent to carry out work essential to a residential building's structure
Full Project Management
Licensed Renovations provides full building & project management services. Russell will be offering expert advice & direction from the beginning of your designs or existing plans, right through to your projects completion.
Guarantee
Our Guarantee incorporates a 10 year Master Builders guarantee. Teamed with our fantastic 97 point quality control check list for your home so nothing is missed./p>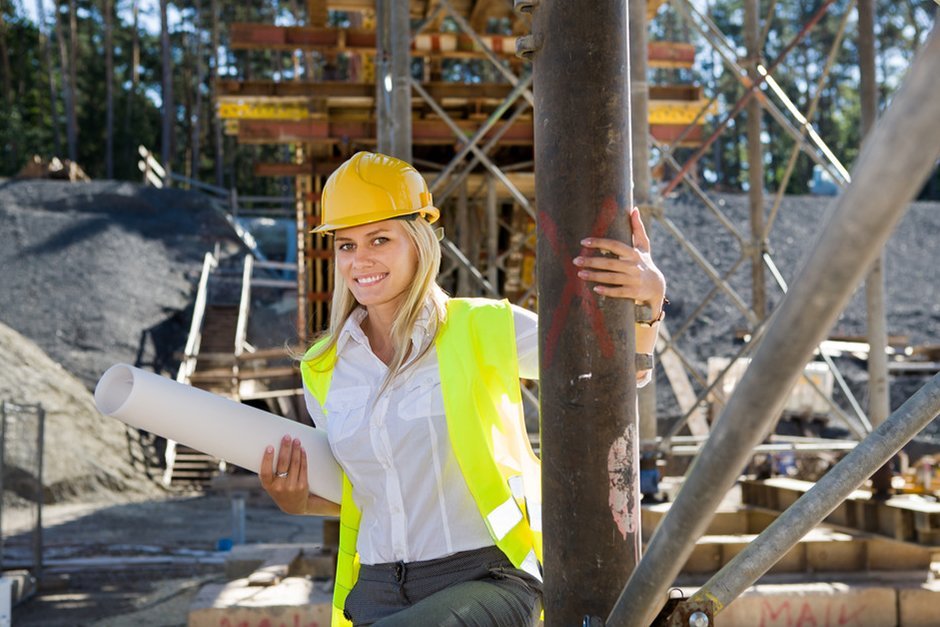 Renovation Specialists
We only specialise in major renovations and it is what we do best, with over 159 years of combined licensed building experience to call upon we are confident we can tackle any challenge.
Quality Assurance
You can be rest assured that your project will be completed at the highest workmanship, checked and signed off by Licensed Renovations 97 Point Check List.
Communication
Using professional yet simple systems we maintain transparency and momentum while keeping you up to date.
Costing Process
Our transparent approach to business also reflects in our pricing and invoicing. Talk to us about our exclusive estimated cost breakdowns, learn how to pay for only what is used, allowing you maximum flexibility during the design and build processes
What others are saying
Don't just take our word for it, see what others are saying about
choosing Licensed Renovations for their renovation project.
"Their renovations are always to the highest standard "

Leck Electrical have been working in partnership with Russell, Sonja, Peter, Dom and the team at Licensed Renovation for a number of years now. Their renovations are always to the highest standard and their workmanship, communication and finished product continue to exceed client expectations.

"Licensed Renovations are a breeze to work with"

Licensed Renovations are a breeze to work with. It is clear they are a company who truly care about their clients and their work. Russell and his team are friendly and extremely accommodating.

With similar values to Greenbox we are pleased to be partners with and favourably recommend Licensed Renovations.

"Their attention to detail during the build is consistently very good"

I have worked alongside Russell and his team from Licensed Renovations for many years now. My experience with every job is that their communication with me has always been excellent. They will always call me if they are unsure about any of my specifications and plans. Their attention to detail during the build is consistently very good and Russel's builders are open to and suggest alternatives if we hit a snag that can happen during the renovation process. I always know that my clients will be in safe hands if they have Russel and the team on their job, with their up-front detailed quotes, attention to detail, co-ordination of trades and continual communication.
Gallery
Check out our past projects below
How we work with you
We are with you every step of your renovation process
1
Initial contact
. Our first step will be a phone call to follow up your enquiry. The purpose of the call will be to acquaint ourselves. To have a discussion around your wants and needs regarding your building project to make sure we can offer the service you require.
2
Let's meet in person
. We want to learn more about your vision and dreams bring along your ideas plans, sketches and magazines, let's talk about what's important to you and your family – items that reflect your values and your preferred way of living.
3
Renovation Kit
. We will leave you with our Renovation Kit, here you will find more information about Licensed Renovations, plus relevant books and brochures that you will find interesting to browse through giving you good ideas, and helping you to make decisions.
4
Meet on-site.
Let's meet with you at your home, if you have plans drawn invite your architect. If you don't have plans at this stage or a section purchased we have inspirational architects and real-estate agents we have an association with.
5
Concept Drawings
. This is the evolution stage! One of the most important stages. A good design process is key to a successful project. Your design will evolve over a period of time during which you and your designer discuss, digest, think and rework ideas until the best solution is arrived at.
6
Working Drawings.
Your Architect will now develop the working drawings and documentation ready for a application for building consent with your local building authority.
7
Estimate for your Project.
Once you are happy with your working drawings and documents from the architect we will cost them providing you with a detailed quote and specification.
8
Signing documentation
The following documents will be signed at this stage, Master Builders full Build building contract, Licensed Renovations guarantee and The set of working drawings stamped (approved) by your local building authority.
9
Let the adventure begin!
Communication is key throughout the building process. We will be communicating with you, the architect and subcontractors on a regular basis, making sure the building of your home flows in a timely and coordinated manner.
10
Completion
. We make it our responsibility, during the final code of compliance inspection, that all documentation required by your local building authority is presented to the building inspector.
Congratulations! We know it will have been an adventure to celebrate and remember for all the right reasons!
What are the next steps from here?
Get started with Licensed Renovations today
Request a FREE Design to Build Consultation
Contact us today to arrange your session (valued at $215) with Russell Clark (Managing Director of Licensed Renovations). Russell will meet with you to help get your dream home plans underway, and if you already have an architect you can invite them to attend too.
There is no obligation to renovate with us after meeting with Russell. You won't be tied into any contracts at this stage.
All Licensed Renovations client's will receive a complimentary gift which includes:
A Professional Clean of your home from the Clean Department leaving your home spotless and ready to use
Free session with a professional color consultant to ensure you get exactly what you've envisioned for your renovation
A free storage unit for your convenience during your renovation project, your Greenbox self storage unit will be placed close to your home, in a convenient position, for easy and secure loading.
Take advantage of the FREE E-book on 'Auckland Renovation Mistakes, and How to Avoid Them' which has help one client save over $12,000 in unwanted and unnecessary cost.
Get in touch with the team today